Ofrendas at Home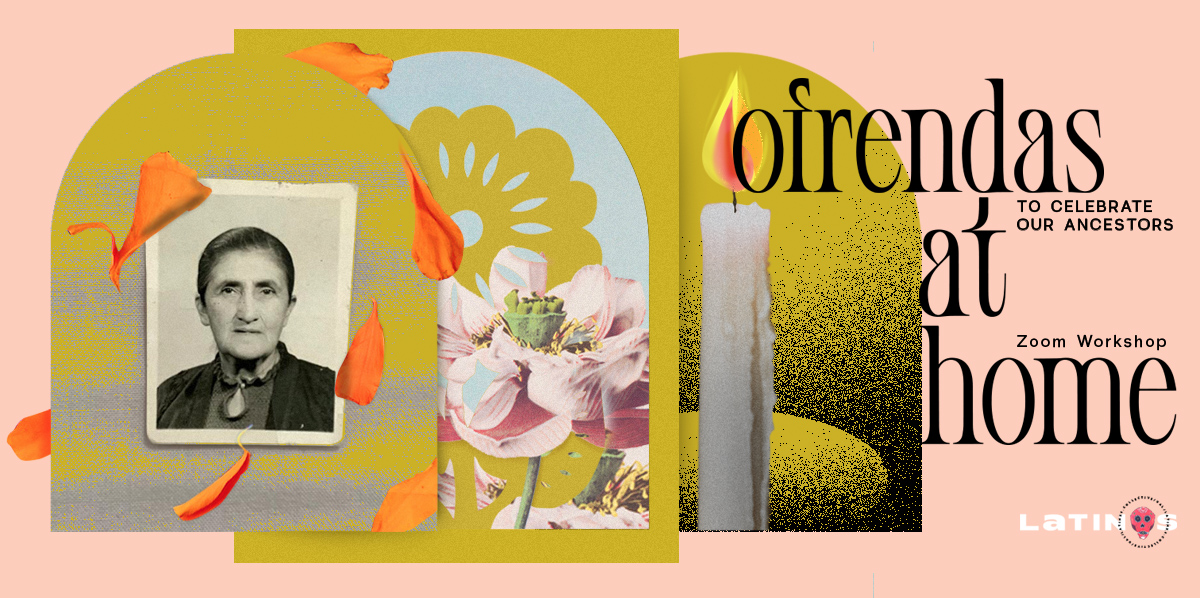 Join Live Artist Sebastian H-W and the UAL Latinxs Collective in celebrating 'Dia de Muertxs'–or Mexican 'Day of the Dead'–through an interactive Zoom workshop, where we will collectively build our own personal, physical or digital ofrendas (shrines or altars) to our ancestors and share stories of how they continue to inspire and influence our lives today.

To make sure participants have a more intimate experience the amount of tickets available are limited, so make sure you sign up to avoid disappointments.

Sebastian will guide us step-by-step through the 6 stages of building an Ofrenda either in physical form or in a digital space, you can find out more about what you'll need to attend plus tickets

here

.